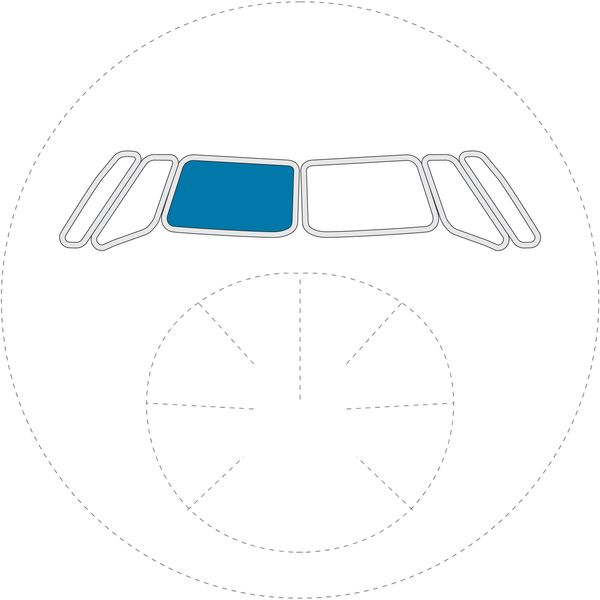 Out of Stock - Contact Customer Service
Lead Time:
FAST
SHIPPING
SATISFACTION
GUARANTEE
EXCELLENT
CUSTOMER SERVICE
Customer Part#:
NP165331-1 AMENDT A DSD
Product Type:
Aircraft Window
Vendor:
PPG - Transparencies
PPG Aerospace - Transparencies is a leading and experienced source of original equipment and replacement windshields and side cockpit windows for the Airbus A320 single-aisle jetliner family. Using new, proprietary technologies, PPG has enhanced the design of the windshields and side cockpit windows to improve field performance, reduce maintenance downtime and related costs, and lessen the environmental impact of aging and removed transparencies.
A clamped design for the side cockpit windows allows the frame retainer and window panel to be installed as a complete assembly while being discrete components. Undamaged frame retainers can be reused when only window panels need to be replaced.
The all glass design for the Airbus A318/A319/A320/A321 features chemically strengthened glass, advanced urethane technology, and ant-ice/anti-fog coatings. The all glass design is based on Herculite® II chemically strengthened glass developed by PPG. Herculite® II is extensively used in commercial, regional, and general aviation aircraft. Herculite® II offers exceptional strength, excellent optical characteristics, and high strength to weight ratio compared to thermally tempered glass.
It is used in transparency systems where designs require high strength to weight ratio, high performance, and long service life. Additionally, it offers greater damage tolerance and scratch resistance as a result of its high surface hardness. The unique properties of Herculite® II chemically strengthened glass allow lightweight cockpit windows to be designed for structural, load bearing applications. For these applications, aircraft loads are transferred through the cockpit window, thus allowing for reduced weight in the fuselage structure.
Since its introduction, Herculite® II chemically strengthened glass has been field proven in all cockpit window applications for both structural and nonstructural applications. Herculite® II is used on other commercial aircraft, including the Airbus A300/A310/A330/A340